Summer is right around the corner, which means it's time to start thinking about air conditioning. If you're in the market for a new AC unit, you may be wondering which brand to choose: Rheem or Lennox?
In this article, we'll compare and contrast these two brands, so that you can make an informed decision. Both Rheem and Lennox are well-known HVAC brands, but they have different strengths and weaknesses. Let's take a closer look at each one.
The Introduction to Rheem HVAC Systems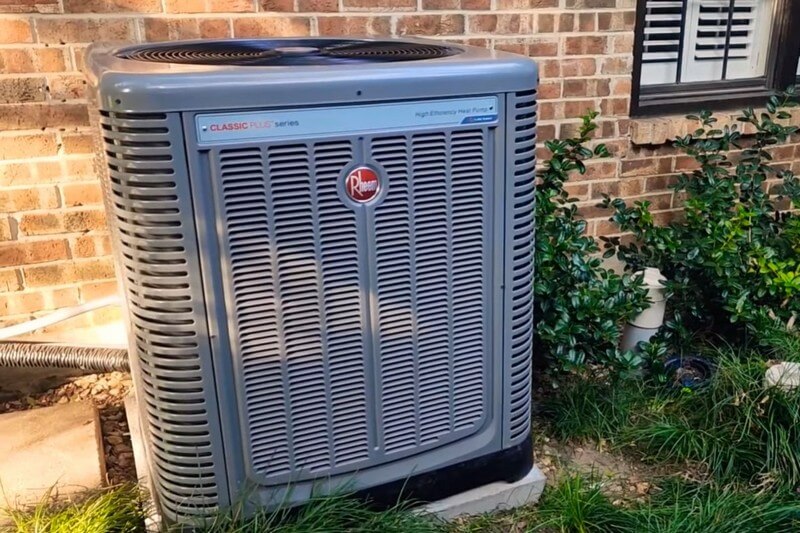 Rheem has been in business for nearly 100 years and is a trusted name when it comes to HVAC systems. Rheem offers a wide range of products, from air conditioners to furnaces. Rheem's air conditioners are some of the most energy-efficient on the market, and their furnaces are designed to deliver consistent heating performance.
Rheem's most popular air conditioners include the Classic Series and the Prestige Series. The Rheem Classic Series is designed for homeowners who want an energy-efficient air conditioner that doesn't sacrifice performance. The Prestige Series is Rheem's most luxurious air conditioner, and it features a two-stage compressor and Rheem's exclusive Comfort Control System.
The Rheem brand is known for its quality and reliability, and its products are backed by a strong warranty. Rheem's customer service is also top-notch, so you can be sure that you'll be taken care of if you ever have any problems with your Rheem HVAC system. Overall, Rheem is a great option if you're looking for a high-quality, reliable, and energy-efficient HVAC system.
The Introduction to Lennox Heating and Cooling Solutions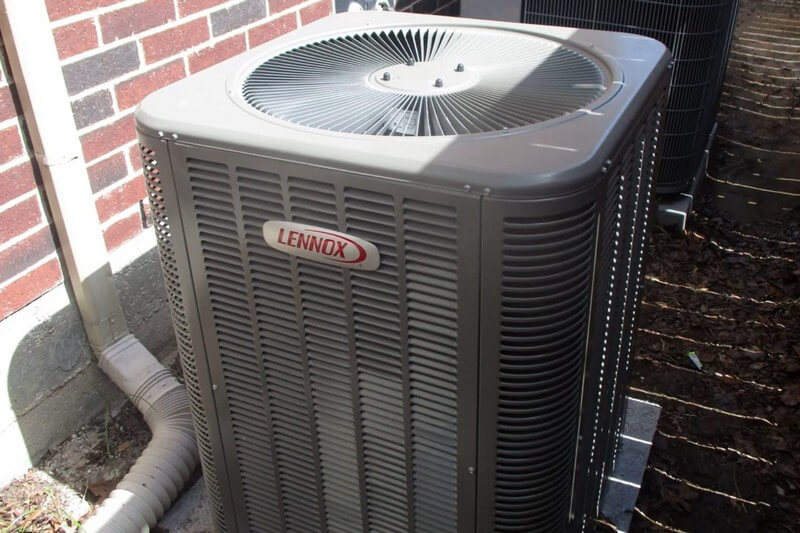 Lennox is another well-known name in the world of HVAC systems. Lennox has been innovating since 1895 and offers a wide range of heating, cooling, and indoor air quality solutions for residential and commercial properties. The Lennox HVAC system is Energy Star certified, which means it is energy efficient and will save you money on your energy bill.
Lennox air conditioners are available in a variety of series, each with its own set of features and benefits. The XC25 is one of Lennox's most popular air conditioners. It features the company's ComfortSense technology, which allows homeowners to customize their cooling experience. The XC25 also has a SilentComfort compressor, which makes it one of the quietest air conditioners on the market.
Lennox furnaces are available in gas and oil models. The G40UH is one of Lennox's most popular furnaces. It features an Ultra LoNox burner, which significantly reduces emissions. The G40UH also has a stainless steel heat exchanger, which makes it one of the most durable furnaces on the market.
In addition to its wide range of products, Lennox also offers a variety of services, including installation, repair, and maintenance. No matter what your needs are, Lennox has a solution that will meet them. If you're looking for an HVAC brand that has a long history of innovation and excellence, then Lennox is a perfect choice.
Read Also: Daikin vs Trane vs Carrier Air Conditioner Reviews
Rheem vs Lennox Air Conditioner Comparison
When it comes to choosing an air conditioner, you may be wondering if Rheem or Lennox is the better brand. Here we'll compare Rheem and Lennox air conditioners and help you decide which one is right for you.
Energy efficiency
SEER is an acronym for Seasonal Energy Efficiency Ratio. A SEER rating is a measure of how efficiently an air conditioner converts electricity into cooling power. The higher the SEER rating, the more efficient the air conditioner. A good SEER rating is anything above 13.
Rheem has a rating system that goes up to 21 SEER. This means that the Rheem air conditioners are some of the most efficient air conditioners on the market. They are also Energy Star certified, so you can be sure that you're getting a quality product when you choose Rheem.
Lennox air conditioners also boast a high SEER rating. In fact, some of their models have a SEER rating of up to 26! That makes them even more efficient than Rheem's models. Lennox also has a number of energy-saving features that can help you save money on your energy bills.
Performance
When it comes to performance, both Rheem and Lennox make models with three types of compressors: single-stage, two-stage, and variable-speed.
Single-stage compressors are the most common type of compressor. They're designed to provide efficient cooling at lower temperatures.
Two-stage compressors are designed for use in hotter climates. They have two stages of operation: one for cooler weather and one for hot weather.
Variable-speed compressors can adjust their speed to match your heating or cooling needs. This results in more consistent temperatures and lower energy bills.
Rheem's HVAC equipment is typically seen as delivering average performance compared to Lennox, but the quality of installation is a major factor in how well the equipment functions.
Features
Both Rheem and Lennox models come with features that make them high-quality and easy to use, like advanced cooling or humidity control.
Rheem's humidity control is especially noteworthy, with monitoring software and variable speed compressors that can eliminate moisture from the air. Lennox also has the Climate IQ technology designed for this specific purpose.
Rheem takes the cake for smart thermostats, with their EcoNet Smart Thermostat that allows you to monitor and control your temperatures easily through your devices. Lennox's iComfort S30 is a close second.
Scroll compressors are found in both brands' units, making them more reliable and energy-efficient while ensuring quieter operation to prevent excess noise from the appliance. Rheem and Lennox models are known for exceptionally low noise levels as a result of this feature.
Durability and maintenance
Rheem air conditioners usually last for 10-15 years, while Lennox air conditioners can last up to 20 years. Lennox is also known for its units that don't need many repairs. Rheem models are more prone to leaks and other issues.
On the other hand, Rheem's parts are not exclusive to Rheem. So when you need a part replaced, you can find it easily. Rheem also allows you to use any technician for repairs.
When it comes to heating and cooling your home, you want to make sure you choose a brand that will be easy to repair and won't break the bank. Rheem meets both of those criteria, making it the better choice when compared to Lennox.
Prices
Air conditioner price depends on the specific model you choose as well as the installation location and other factors. However, Rheem's prices are generally lower than Lennox's.
Rheem Classic RA16 air conditioner with 16 SEER rating, for example, has a price tag of $1,285 while Lennox ML14XC1 with 16 SEER costs $3,830.
Rheem air conditioners usually cost between $3,150 and $4,000 to install. Lennox AC units usually cost between $3,110 and $7,340 to install.
So, Which Is Better: Rheem or Lennox?
When it comes to choosing an air conditioner, Rheem and Lennox are two of the most popular brands. Both Rheem and Lennox offer a wide range of products, from air conditioners to furnaces. They also have a reputation for being high-quality brands However, they each have their own strengths and weaknesses. Rheem is known for being more affordable, while Lennox is known for being more energy-efficient.