When do you know it is time to get an air purifier? The answer is not straightforward. Since you can't smell radon gas, regular indoor air quality inspections can tell you the overall health of the air you are breathing. Radon, a toxic gas, is one of the gases an IAQ test checks. If the gas levels are high, you will need an air purifier fitted to your ventilation system.
When shopping for the best air purifier for radon gas, consider the models with a carbon filter. The activated carbon filter innovation will effectively trap the gas for safe living. Also, taking into account the numerous air purifier brands out there, you need thorough research for the best. We took time to scout the market to identify efficient and reliable models for you.
List of the TOP 4 Radon Air Purifiers
Here are four air purifiers that can remove radon gas from your air.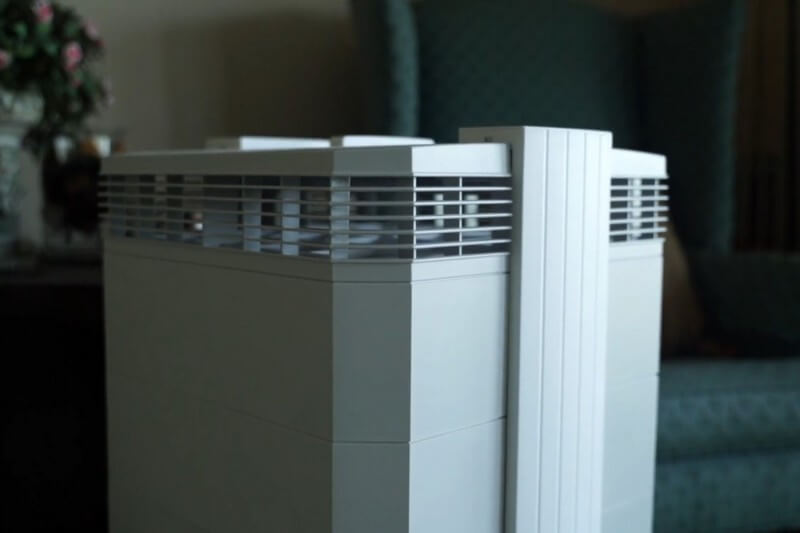 The IQAir HealthPro Plus is a top-of-the-line medical-grade air purifier known for its efficiency and reliability. It comes with a state-of-the-art HyperHEPA filtration system, originally designed during World War II to capture radioactive particles. This technology filters out 99.5% of harmful ultrafine pollution particles as small as 0.003 microns, making it 100 times more effective than standard HEPA filters.
In addition, unlike traditional HEPA filters that require replacement every three months, IQAir's filters can last about fifty months, reducing long-term maintenance costs. The V5-Cell gas & odor filter, combined with the PreMax filter, effectively traps odors and harmful chemicals from household products, tobacco smoke, and more.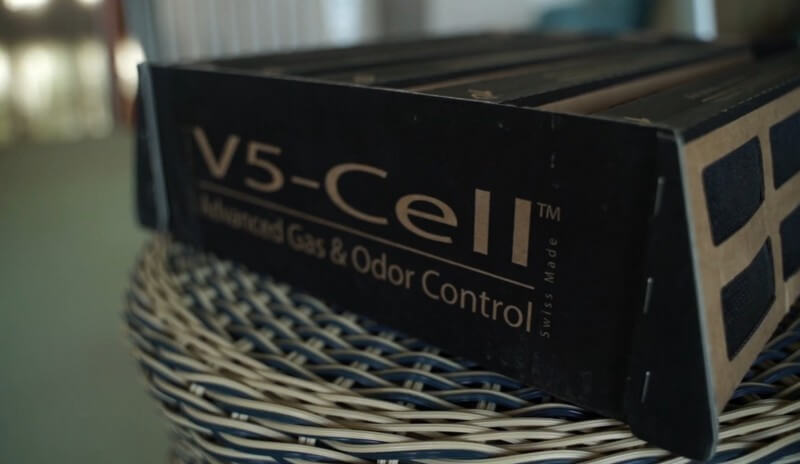 With a larger fan, this air purifier boasts the capability to effectively clean larger rooms, providing better coverage and faster air purification. Its ability to clean a room of up to 1125 square feet every 30 minutes ensures that the air is consistently fresh and free from pollutants.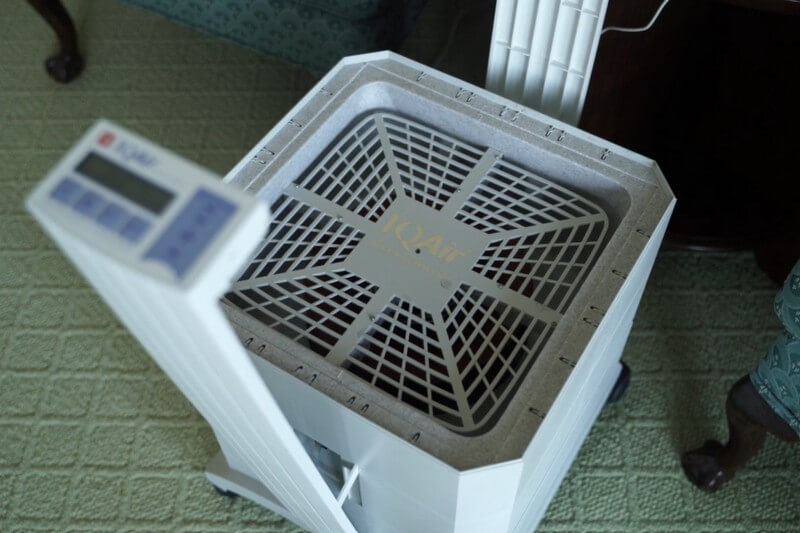 The EvenFlow Diffuser offers 320-degree air delivery for even distribution to all parts of the room. The diffuser also has no draft, and the air outlet is noise-free; you won't worry about distractions. Additionally, the purifier offers six different speed settings and a timer, allowing users to customize its operation based on their specific needs and preferences.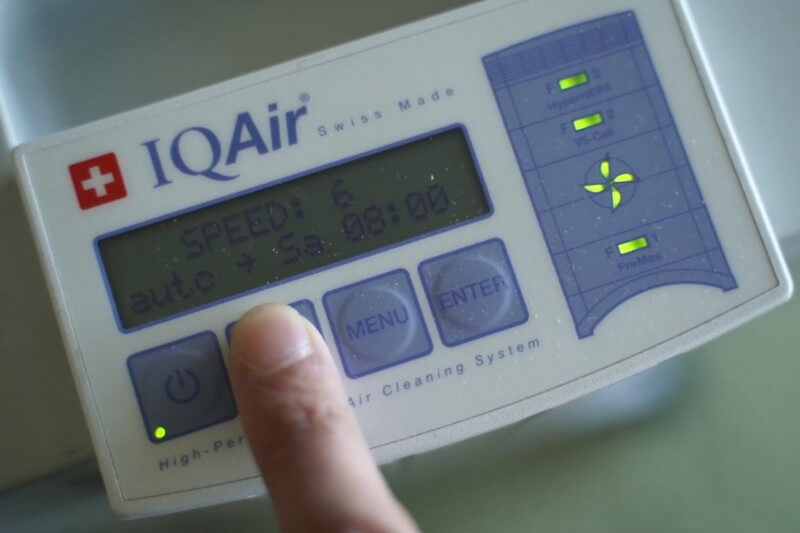 While the IQAir HealthPro Plus boasts impressive features and benefits, it comes at a premium price of around $900. If budget is a concern, standard HEPA air purifiers like the Alen BreatheSmart 75i and Blueair Blue Pure 211+ can still offer efficient air purification for most cases. For those willing to invest in superior filtration and long-lasting filters, the HealthPro Plus is an excellent choice.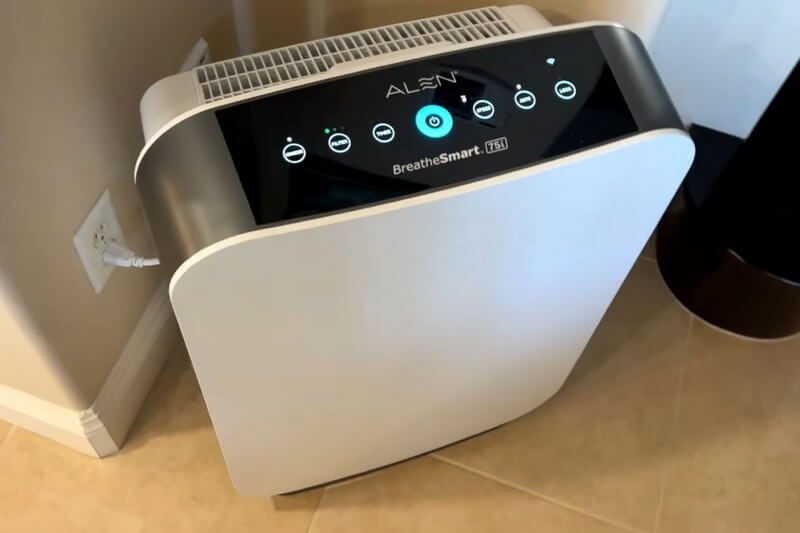 The Alen BreatheSmart 75i is a sleek and aesthetically pleasing air purifier, designed to cover up to 1300 square feet, making it ideal for larger living spaces. Its thoughtful design allows users to place it against the wall without sacrificing its efficiency. The air intake is situated on the sides, and the purified air is released from the top, ensuring a seamless airflow experience.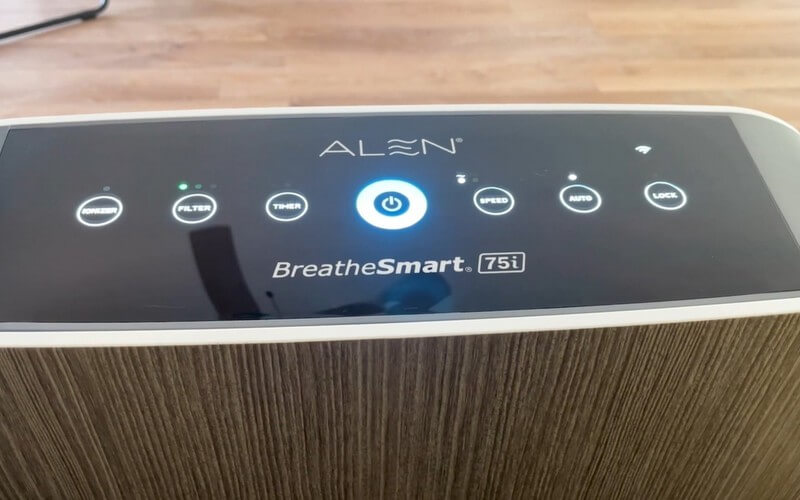 One of the standout advantages of the Alen BreatheSmart 75i is its ease of use. The device can be set to auto mode, allowing it to automatically sense and adjust its fan speed based on the air quality. Additionally, the air purifier's fan can be manually adjusted across five settings, including a turbo mode, for personalized control over the air purification process.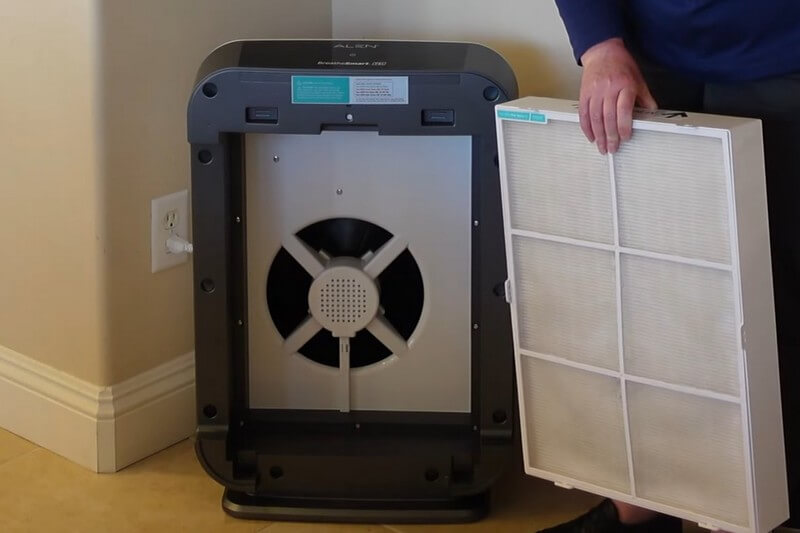 Another remarkable advantage is the option to choose from different filters tailored to specific needs. Whether you need to tackle pet odors or VOCs and household odors, there's a filter to suit your requirements. We particularly love its magnetic air filter cover, making removing and replacing the filters effortless. Moreover, you can choose from various colors that match your home decor.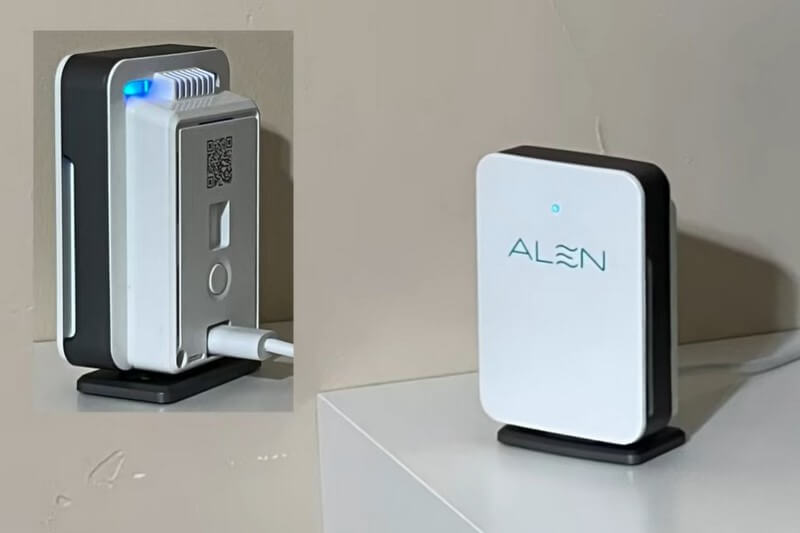 Furthermore, you have the option to bundle the air purifier with the Allen Air Quality Monitor, a device that continuously tracks indoor air quality and connects to the smartphone app. It helps you stay informed about your home's air quality and makes necessary improvements.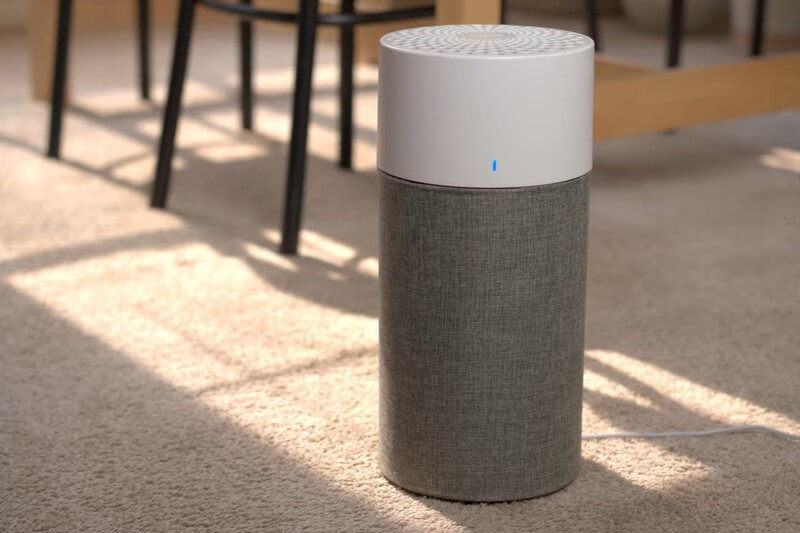 When it comes to air purifiers, a design might not be the first thing that comes to mind, but the Blueair Blue Pure 311 Auto proves that aesthetics can play a crucial role. The unit follows a minimalist design that blends well with any home decor. Its small footprint allows it to fit seamlessly into any room, making it a great addition to your living space. The two-tone design, with a pre-filter fabric at the bottom and a white plastic top, gives it a clean and sophisticated look.
The Blue Pure 311 Auto features a three-part filtration system, starting with the fabric pre-filter on the exterior. This pre-filter is machine washable, making maintenance a breeze. The next part is a combination of a particle and carbon filter on the inside, capable of eliminating various odors, including those from cooking, smoking, and pets.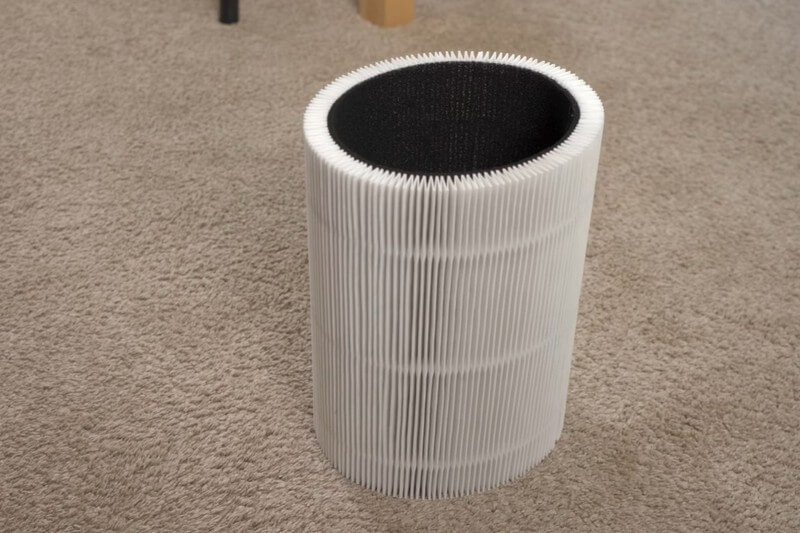 What sets Blueair apart is its HEPAsilent technology, a combination of electrostatic and mechanical filtration. This technology allows the use of less dense filters, making the unit smaller and quieter. Thanks to this innovation, the Blueair Blue Pure 311 runs almost silently on its lowest setting, ensuring a peaceful environment in your home.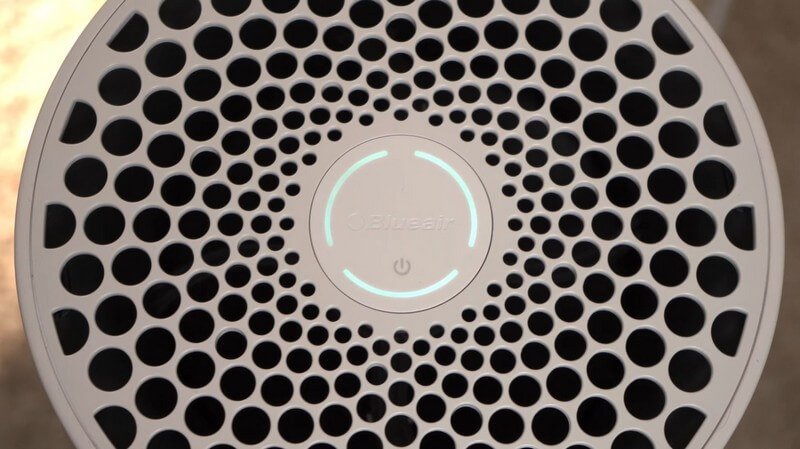 One of the standout features of the Blueair 311 Auto is its auto mode. Equipped with a particle sensor, the unit automatically adjusts its fan speed based on real-time air quality conditions. The LED light on the front indicates the air quality: blue for good, yellow for moderate, and red for poor. This feature ensures that the purifier responds to changes in air quality without requiring constant manual adjustments.
After using the Blueair 311 Auto for six months, it has proven to be a valuable addition to any home. The purifier works exceptionally well in medium-sized rooms like bedrooms, offices, kitchens, laundry rooms and even garages. Its efficient odor-elimination feature, thanks to the activated carbon filter, makes it an excellent choice for dealing with various smells and allergens.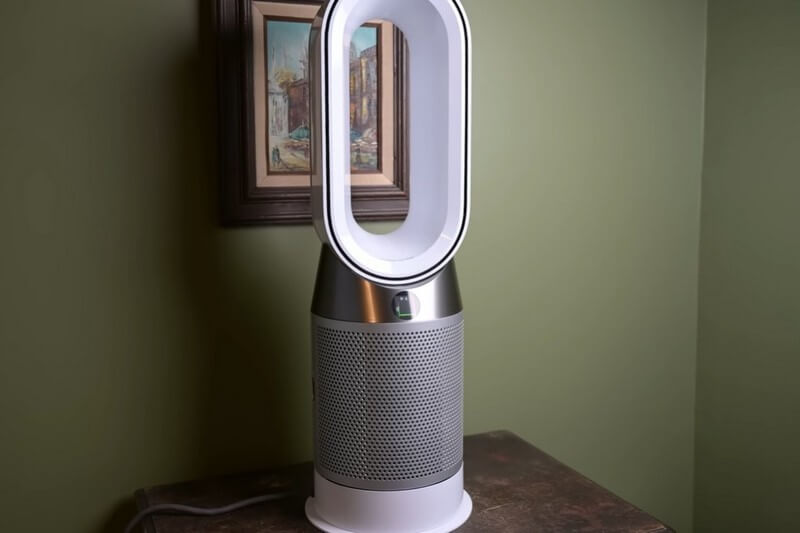 The Dyson Pure Hot + Cool is an absolute game-changer for me. Living in a small apartment with limited space and having a multifunctional air purifier, heater, and cooling fan all in one sleek chassis is a blessing. I love the convenience of having these three functionalities packed into a single machine, and it saves me from the chaos and clutter of having multiple devices.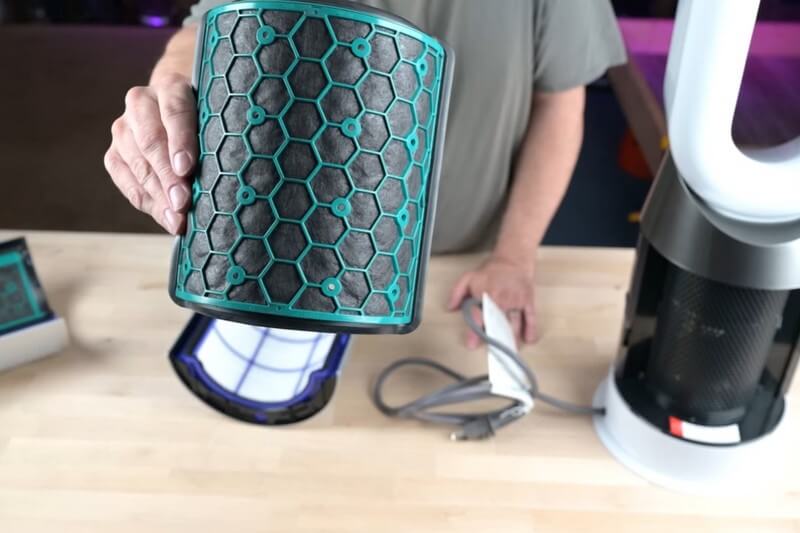 The Dyson Pure Hot + Cool excels in air purification, thanks to its dual filters – the inner carbon filter for gases and the outer HEPA filter for capturing small particles. When turned on, the purifier sucks in air from the bottom chassis, passes it through these filters, and then blows the purified air either from the front or the back of the purifier, depending on your settings. It also offers an auto mode that detects pollutants and adjusts the fan speed accordingly for efficient purification.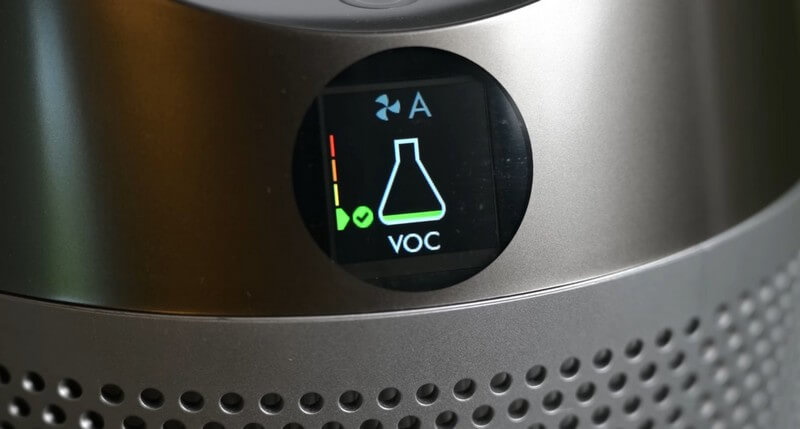 The user-friendly features are also a big plus. The LED display, remote control, and mobile app make it effortless to control and monitor the air purifier's functions and settings. I especially find the timer feature useful for setting specific operating periods. After owning the Dyson Pure Hot + Cool fan for 18 months, I can confidently say that it has become an essential part of my daily life. Its performance, reliability, and space-saving design have made it a worthy investment for my small apartment.
Read Also: Dyson Air Purifier Fan Filter Cleaning
Radon Air Purifiers FAQ
Here are some of the common questions you might ask about radon gas.
What is radon?
Radon is an inert gas that occurs naturally, and is odorless and colorless. This radioactive gas comes from decaying uranium. You will only find traces of radon in the atmosphere. Although it disperses safely outdoors, it is of health concern if it builds up indoors. Continuously breathing the gas may lead to lung cancer development. Radon exposure may occur at home, in the office, or at school.
How does radon enter houses?
Radon comes from the decay of uranium underground, so there's plenty of it in the soils. It finds its way into houses through cracks on the floor and walls. It also enters buildings through holes, crevices, cracks, and other openings in the foundation. This radioactive gas may also enter your house via well water.
Since radon gas is odorless and colorless, you cannot detect its presence until you test. If the tests show high levels of this gas, get professional help from certified individuals for a fix. You can also consult experts on ways to control the gas in your house.
Why is radon dangerous?
Radon is a radioactive gas that comes from decaying uranium. When it builds up in your home, all the residents who breathe it risk developing lung cancer and other lung complications. This gas is the second leading cause of lung cancer after smoking.
For healthy living, you must conduct radon testing DIY or hire professionals for help. You should also ensure you seal all openings and holes on the wall, floor, and foundations to control radon entry.
How to test radon levels in your home?
Since radon gas is colorless and has no smell, it is hard to detect. Testing for the gas will help determine mitigation approaches.
You can use DIY kits in that market for testing. Such kits are available online or at the nearest hardware store. Alternatively, you can get the services of a professional tester, although it'll take a few days to receive the results.
You can buy a radon detector like an alpha-track, indicating when the toxic gas is in the house. If you find elevated gas levels, you can install a ventilation system.
Can an air purifier help with radon?
Yes, an air purifier with an activated carbon filter can successfully eliminate the gas from the surrounding air. However, the extent to which the air purifier cleans radon from the air depends on the brand quality. Some models feature sophisticated filter technology to enhance the efficacy of removing ultrafine particles.
Note that radon gas may affix its molecules to water and airborne particles. So, an air purifier may not eliminate all the gas in your house.
Do I need a radon mitigation system?
A radon mitigation system is significant for healthy living because it reduces the level of radioactive and underground gases in your house. Besides improving wellness in your home, these systems also prevent the entry of other soil gases into the building.
Due to the health threat that the gas poses, some US states have set construction standards. With technological advancement, more reliable and less demanding mitigation options are available. Consult a specialist for more information on the mitigation systems worth considering.