No matter how much you love your furry friends, the unbearable stench of cat urine can easily make you forget your deepest affections.
Sometimes, even well-trained felines can lose their way and end up urinating on your floor, carpet, or furniture. Apart from the horrid stench, this habit can actually make your home decor deteriorate if it goes on for extended intervals.
If you're already facing this problem, the solution lies in your kitchen cabinet. In this article, we'll guide you through the various smells that deter cats from peeing so you can get rid of this daily annoyance.
Why is Your Cat Urinating Outside the Litter Box?
Before we talk about how you can prevent cats from urinating outside their litter box, let's explore the reasons for such mishaps. Usually, this problem occurs with owners who adopt or purchase stray cats from their local shelters. Unfortunately, these cats are accustomed to using their urine to mark their territories.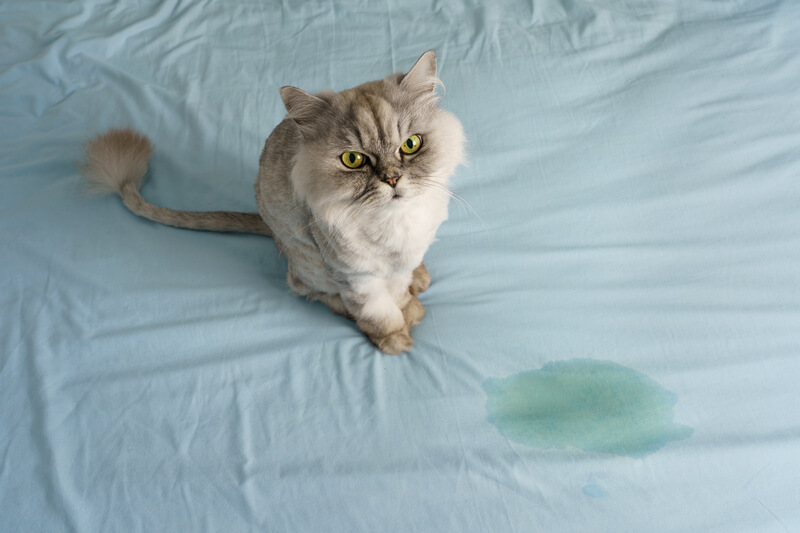 But, if you have trained your cats well and they still avoid using the litter box, there can be various underlying issues causing the problem. Some of the most common issues include:
An underlying medical condition that causes frequent or uncontrollable urination
Conditions that cause discomfort while sitting in a litter box, e.g., arthritis
Unfavorable arrangement of the litter box
Old age
Longstanding habits or behavioral issues
Before taking any drastic measures to stop cats from peeing around your home, you should make some fundamental changes to your pet setup. First, make sure to clean out the litter box frequently and place it in a place where your cat can easily reach it.
Similarly, if you have multiple cats around the house, delegate an individual litter box for each to avoid any confusion. Finally, if none of these measures seems to work, try a natural cat repellent from the list below.
Read also: How to Get Rid of Ferret Odor
What Smells Stop a Cat from Peeing on Things in Your House
Are you fed up with cleaning cat urine stains from your carpets and furniture? Then you'll be surprised to know there are some smells that deter cats from peeing outside their litter box.
While you may have heard of essential oils that deter cats from peeing around the house, there are other materials with strong scents that you can easily find in your kitchen. Here are some easy options to try out:
Vinegar
Just like other strong scents and odors, vinegar is an efficient repellent for cat odor. Apart from eliminating the nasty odor, it also keeps away cats from urinating around your furniture and carpets.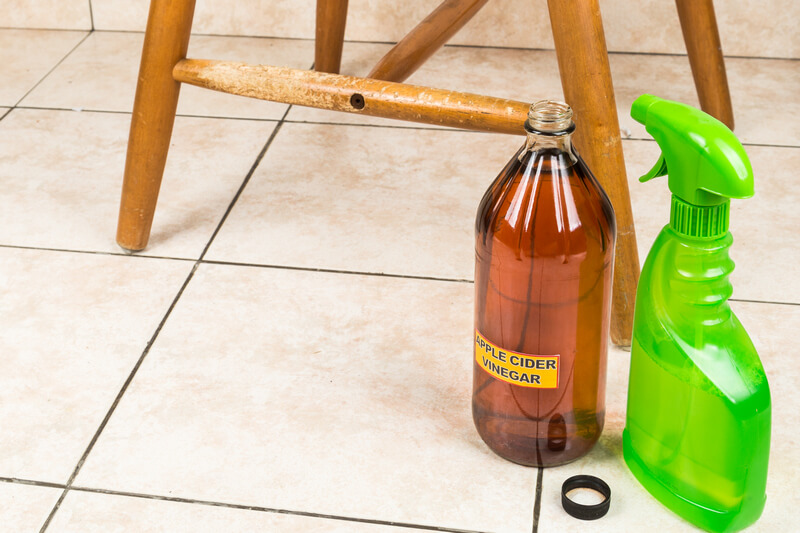 Just spray small amounts in the target area and watch your cats steer away towards their litter boxes. However, make sure to use it sparingly, as the scent of vinegar itself can get quite overpowering.
Essential Oils
If the strong, acidic smell of vinegar doesn't sound like a good idea, you can also use sweet-smelling essential oils. Oils like peppermint and eucalyptus work well at deterring cats from peeing on anything.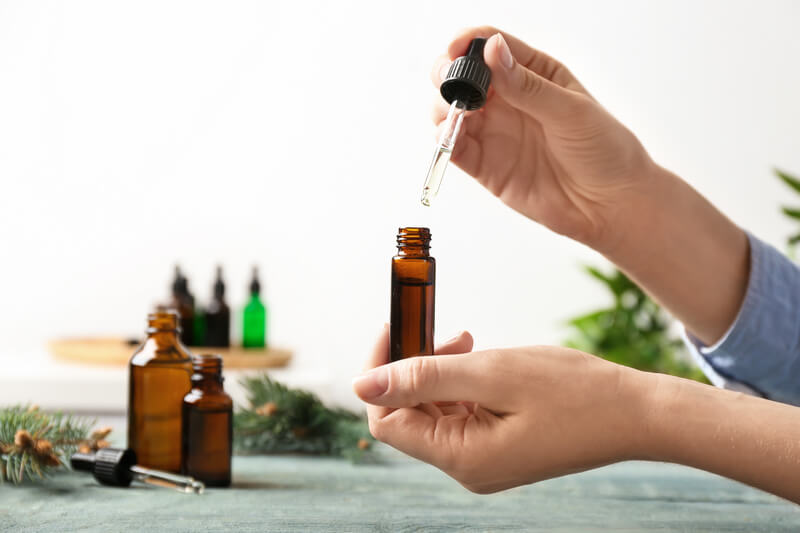 Besides that, eucalyptus is known for its proficiency in clearing sinuses, while the cool smell of peppermint keeps you fresh and prevents grogginess. This means apart from controlling your cat's urinating problem; these oils have beneficial properties for you as well.
Coffee
You probably make coffee grounds while brewing your morning cup, which you throw away in the trash. But did you know that you can place these grounds near your carpets and furniture and deter your cats from peeing on the spot?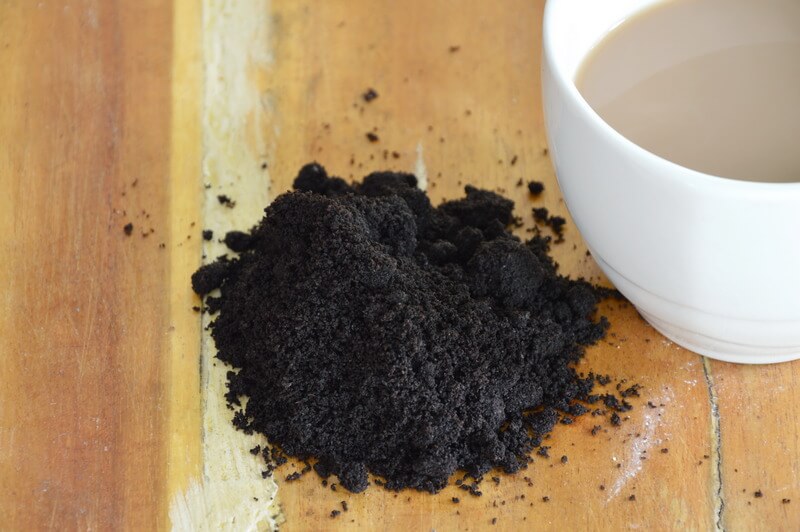 The harsh smell of coffee immediately steers them away and helps mask urine smells if the problem persists.
Lavender
Lavender is another efficient solution to dissuade your cat's peeing problem. Sometimes, cats end up peeing out of their litter boxes due to frustration and confusion.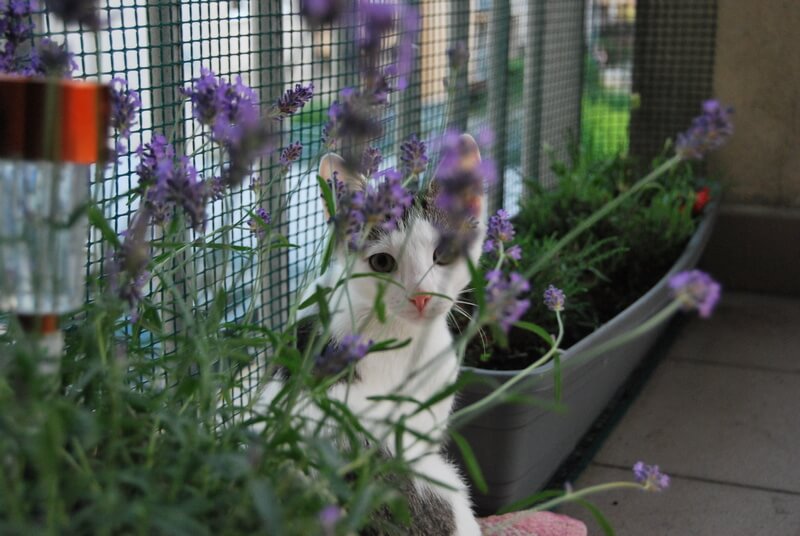 The calming and anxiety-reducing scent of the lavender plant can help relieve their stress and keep them from peeing around the house.
Citrus
Citrus oil or juice is another easy way to freshen up the environment in your house while deterring cats from peeing at odd places. Felines hate the fruity smells of oranges, limes, and lemons.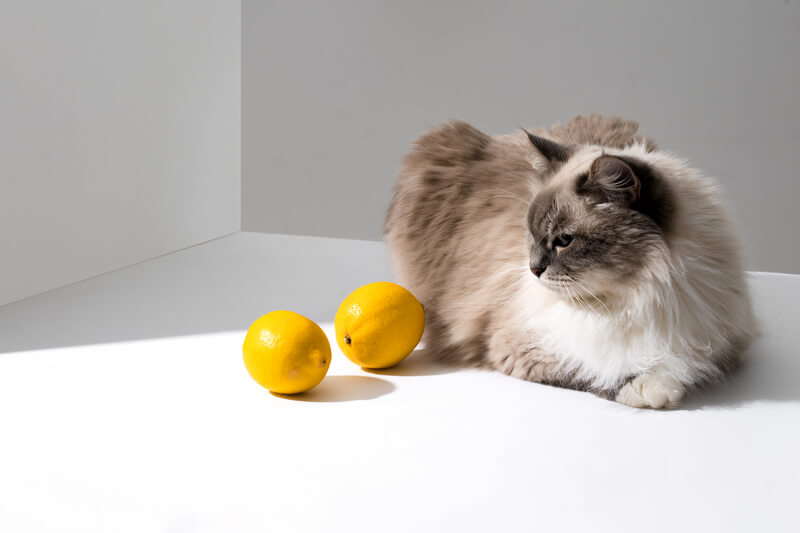 All you have to do is place these scents around the house. This will deter them from peeing on your valuable decor and drive them straight to their litter boxes.
Related: How to Get Rid of Cat Hair in The Air
The 3 Best Cat Pee Deterrents
If you have already tried out these natural cat repellents and they don't seem to work for your pets, there's no reason to be concerned.
Many professionally formulated products will help deter your cats from peeing outside their litter boxes. Check out these three options to pick the right one for your home: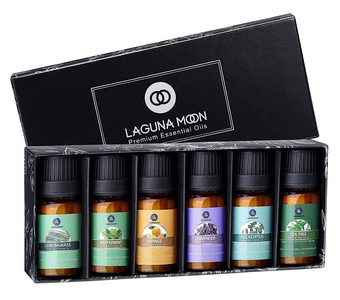 This set of natural essential oils from Lagunamoon includes six different natural scents to help solve your problem. You can use these multi-purpose oils for aromatherapy, massages, skincare, or air-freshening.
In this case, they can help eliminate the pungent odor of cat urine from your home. But, the most important benefit is that these oils work to induce a sense of clarity, calmness, and freshness in your cat's mind.
This increases their overall cognitive ability, reduces confusion and frustration, and helps them avoid bad habits. Similarly, if your cat is facing any underlying health issues, spraying or diffusing these oils around the house can help ease their pain and deter them from urinating at odd places.
The set contains a combination of six essential oils, namely, lemongrass, peppermint, orange, lavender, eucalyptus, and tea tree. All of these work well for deterring cats from urinating on your furniture and carpet.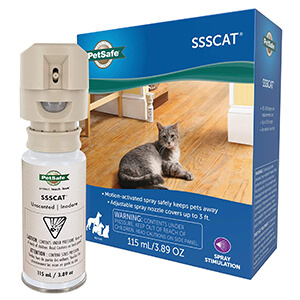 If you don't want to create an ideal combination of essential oils yourself, you can use this Spray Deterrent by PetSafe. This affordable and functional product is effective against cat urine odor and helps deter cats from peeing outside the litter box.
All you have to do is place the product next to your carpet, furniture, or kitchen countertop. Then, integrated with motion sensor technology, the device will automatically spray its contents when your cat is around three feet away.
Most importantly, the spray is odorless and harmless to your cats, so they will steer away without noticing any malpractice. In addition, each battery-operated device lasts for up to 80-100 sprays.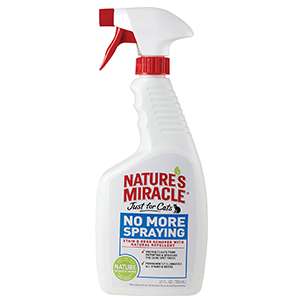 If you're tired of your cats marking their territory around your house by spraying pee on your carpet and furniture, this product might be the solution for you. The No More Spraying solution by Nature's Miracle is one of the most trusted formulas highly rated by pet owners.
Not only does the product deter your cats from urinating outside the litter box, but it also reduces stains and odors produced by previous mishaps. The spray is spiked with the strong scents of lemongrass and cinnamon. Cats hate these smells and quickly refrain from visiting the spot you've sprayed on.
This way, whenever you find your cat urinating around your furniture or carpet, all you have to do is clean the spot using this spray. The active ingredients in the product work wonders to pull out tricky, dried-out stains from any surface.
The best part is after you've sprayed the spot once with the product, your cat will never return to urinate in the same spot again.
Conclusion
Now that you know about the essential oils that deter cats from peeing outside their litter boxes, you can avoid cleaning gruesome messes around the house.
However, if you still find that the problem persists with your pet, they probably have a serious medical condition. Consider redesigning or relocating your litter box and take your cat to the vet for a detailed check-up.
Besides that, make sure to check all the products for harmful chemicals and toxins before using them extensively near your pets.